At Greenwich PhotoGrafx, we provide custom portrait photography with traditionally posed portraits in a studio setting or at another indoor or outdoor location of your choice.  Our studio portraits are captured in a comfortable home studio environment with waiting area, changing area with full-length mirror, several changeable backdrops, and "state-of-the-art" studio lighting and camera equipment.  For at-location portraits, we bring necessary portable lighting and equipment, and use available natural light where possible for pleasing results.
Call us at (908) 505-5439 (5GFX) to book your portrait session (by appointment only).  Email us for additional information or to request our portrait pricing for packages and collections, or for custom portrait session requests.  Visit our Location page for directions.


Traditional Studio Portrait Session – $100
This portrait session is ideal for children, couples, and families with multiple wardrobe and backdrop changes, and combinations of poses and groups.  These sessions typically last about 45 to 60 minutes.  We keep our studio sessions fun, interactive, and relaxed with soft background music, to help evoke the most natural expressions.  We encourage customers to bring their own props and accessories to help personalize their portraits!
Mini Studio Portrait Session – $75
This portrait session is ideal for an individual or a couple interested in traditionally posed portraits with single wardrobe at up to two backdrop changes.  These sessions typically last less than 30 minutes.
At-Location Portrait Session – $150 (within 30 miles of Stewartsville, NJ 08886*)
These sessions allow us an opportunity to capture your special moments in the comforts of your own home or familiar environment, or at a desirable outdoor location.  These portrait sessions are ideal for large family gatherings during holidays and special occasions, or for children and family portraits in the natural environs of a public park, beach, or a trendy urban environment.
* We charge a travel fee of $30/hr for at-location portrait sessions beyond 30 miles from our Location.
Portrait session fee includes session set-up, and photographer's time and talent.
There is a also $100 minimum purchase of portrait prints and products.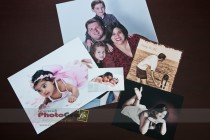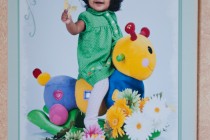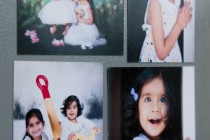 Portrait Print Packages – Starting at $100
Our portrait print packages offer the best value for traditional prints, with additional discount on a-la-carté prints provided with the purchase of a print package.  All of our regular portraits are printed at nationally recognized professional print labs on Kodak E-surface (or equivalent) paper.  Several additional print options and textures are available at added costs (linen, pebble, finelinen, metallic, true B&W, etc.).  All final prints are carefully processed for correct exposure, colors, tones, contrast, and retouched to remove any obvious stray hair, glass glare, skin blemishes, or wardrobe artifacts.
Portrait Collections – Starting at $200
Our portrait collections include a combination of prints, and a selection of quality photo products, including custom collages, acrylic and designer series frames, canvas gallery wraps, fine art canvas (on masonite), custom photo books, photo magnets, and DVD with high-def (1080p) slideshow video of session images with custom text overlays.